SuperCat has posted a travel advisory that the 6:00 PM trip from Cebu to Tagbilaran is canceled today, September 19, due to the memorandum by the Philippine Port Authority of Tagbilaran that the vessel is not allowed to stay overnight at the Tagbilaran Pier.
Below is the announcement that was posted on their Facebook page: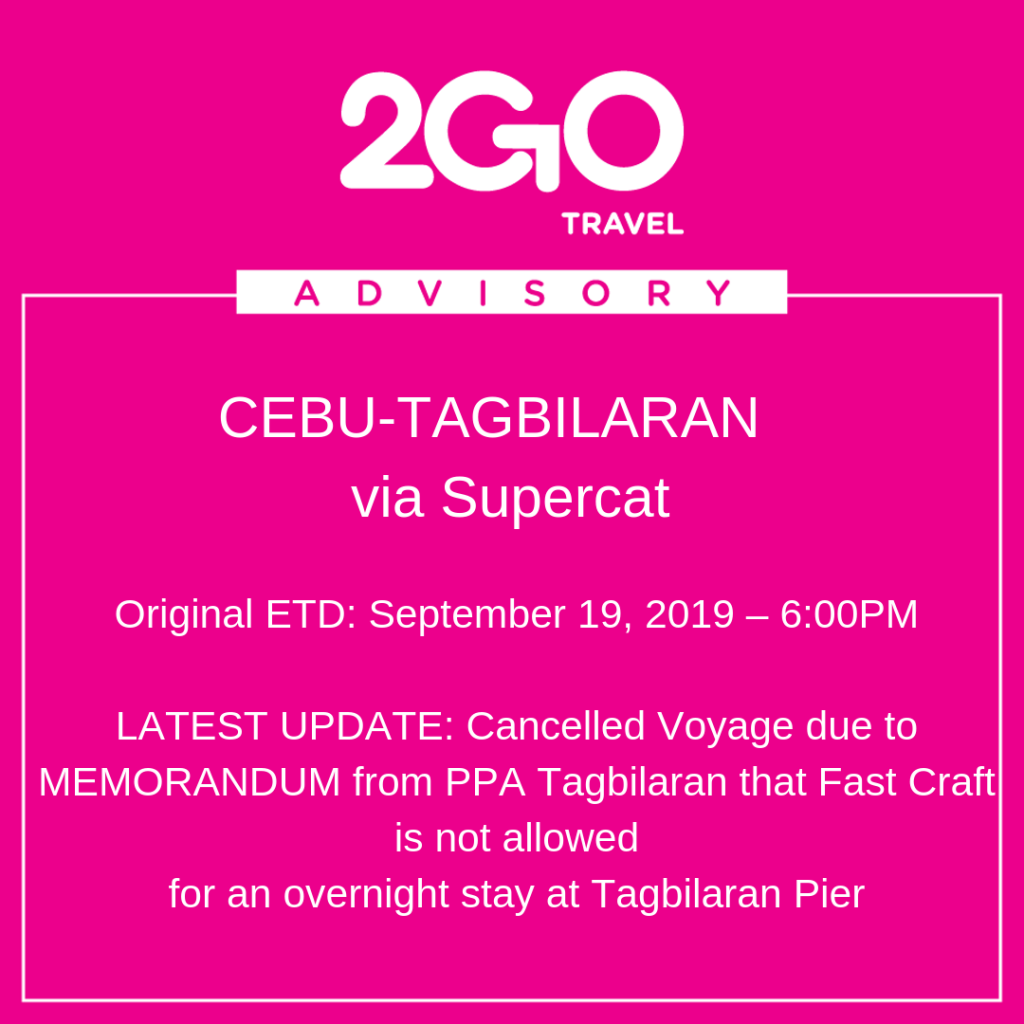 We will continue to monitor for future updates. For the list of routes by SuperCat, check out our SuperCat page.
COMPLETE YOUR VACATION...