Island Water has announced a new ferry schedule for their Cebu-Tagbilaran route which will take effect by Monday, August 26, 2019. The update was posted on their Facebook page.
Here is a copy of the full announcement:
EYES HERE!!

This is an official advisory. Starting August 26, 2019 (Monday) we will be implementing a new schedule.

CEBU – TAGBILARAN 
9:45 AM
6:00 PM

TAGBILARAN – CEBU
6:30 AM
2:30 PM

We can't wait to see you on board with our new schedule!
#morefunatsea
#TheIslandWaterExperience

Island Water Facebook Page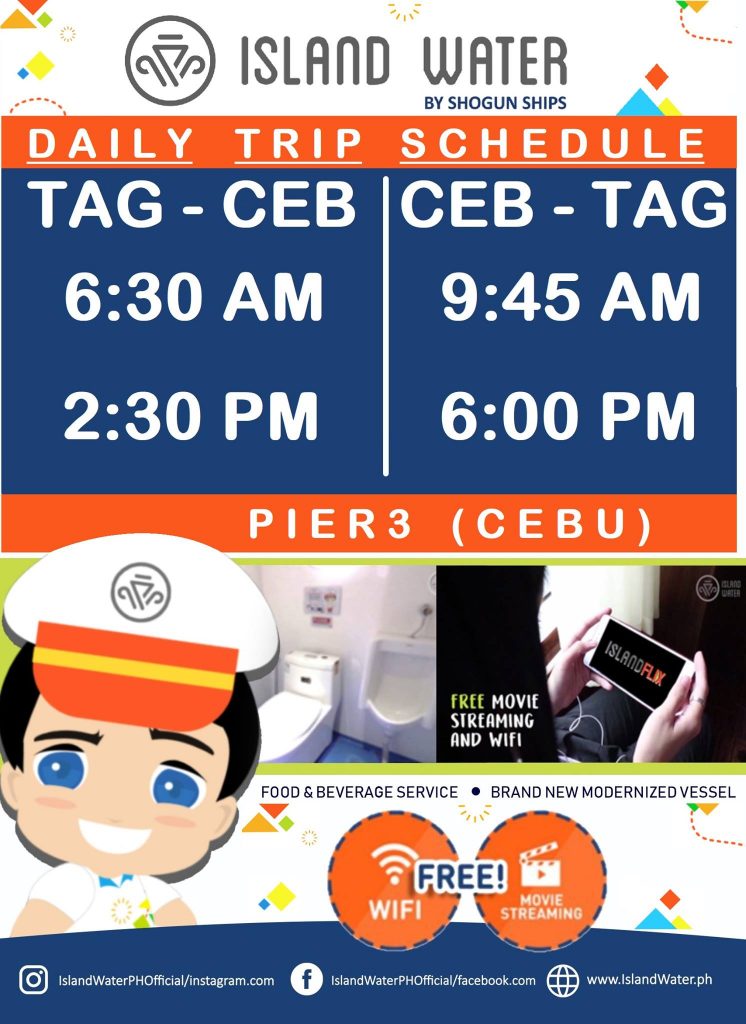 The ticketing office of Island Water in Cebu City is located outside Pier 3 while their ticketing office in Tagbilaran City is located outside the passenger terminal at the Tagbilaran Port.
COMPLETE YOUR VACATION...