Topline Express Ferries will have no trips on February 24 and 25 in observance of the Cebu City Charter Day and the EDSA People Power Revolution Anniversary. This is according to a post shared on the Topline Marina Facebook page. Trips will resume on Wednesday, February 26.
For any questions or inquiries, you can call or text 09955231156 or visit the Topline Marina official website at www.topline.ph.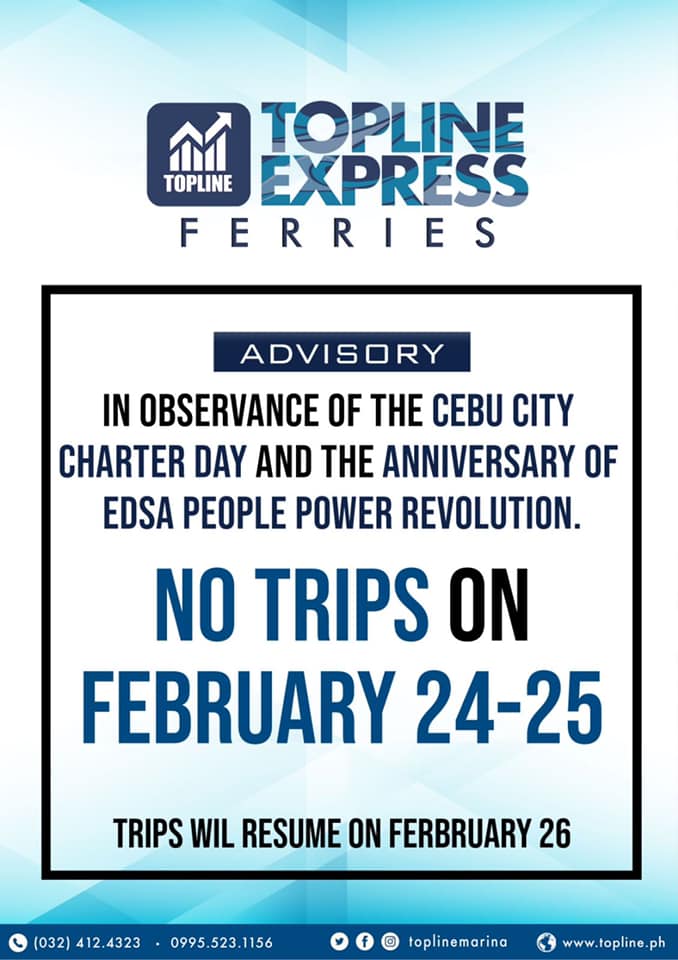 We will continue to monitor for any updates. For the list of routes by Topline Express, you can visit our Topline Express page.
COMPLETE YOUR VACATION...