Jomalia Shipping has just posted on their Facebook page their schedule for the upcoming Holy Week next month. The schedule only covers their Danao-Consuelo route and they've also specified which time slots are available for advanced booking. For those interested in booking in advance, here are the requirements:
I.D. for passengers
I.D for students, senior citizens, and PWDs to avail the discount
OR/CR for vehicle
You can book the tickets at their office in S.O. Albano St. Subangdako, Mandaue City or on their website. The schedules below are from April 8 to 12 only.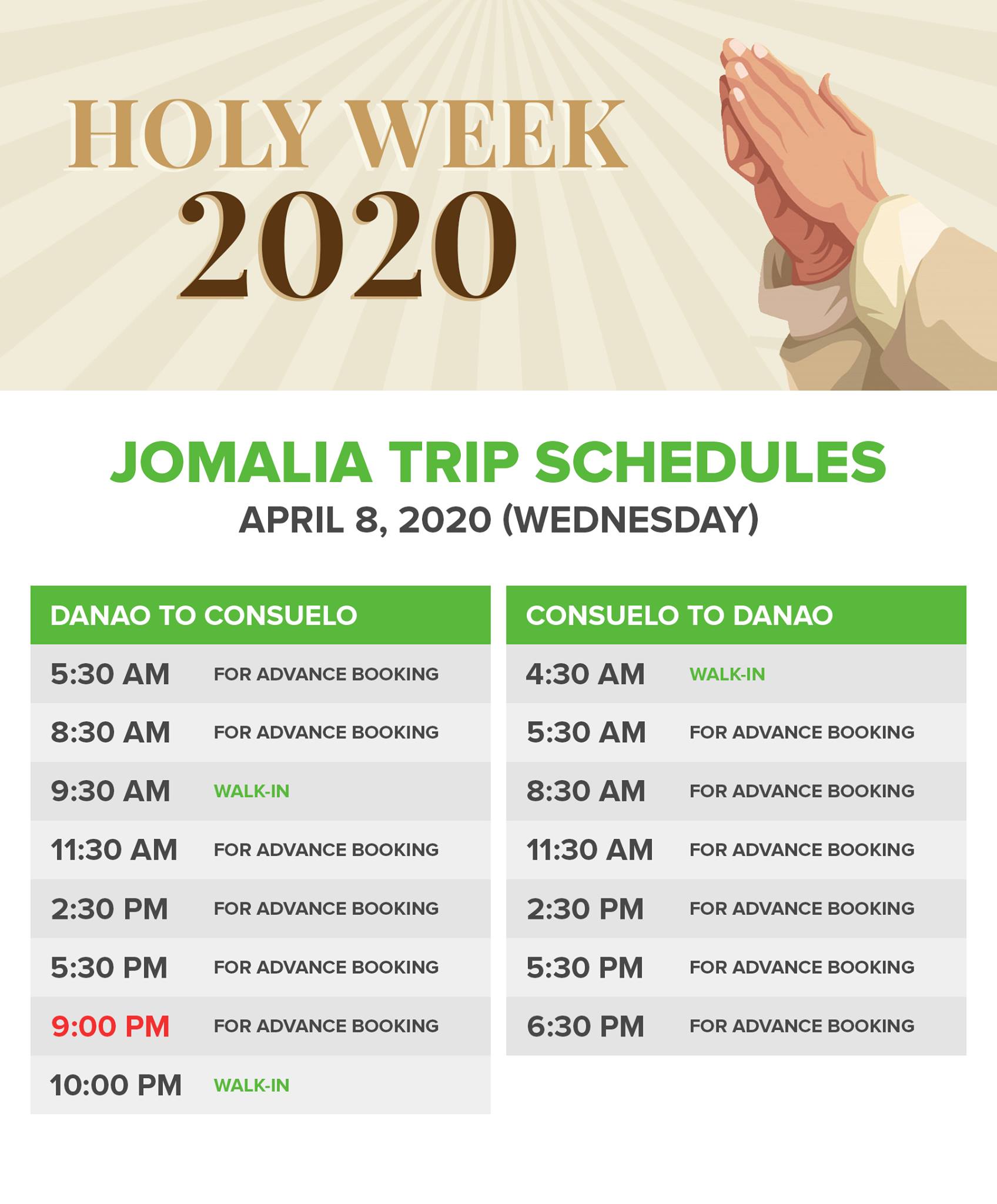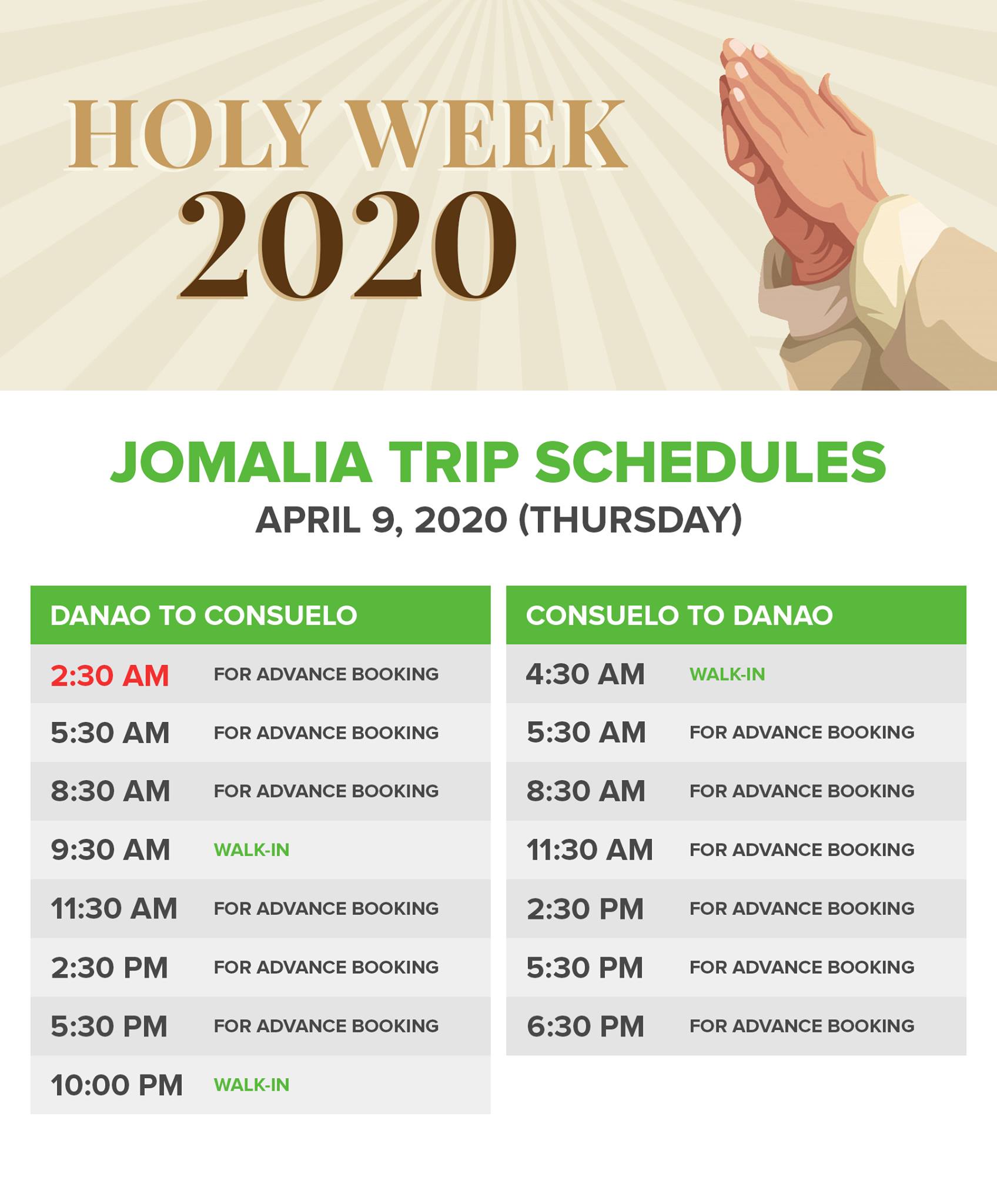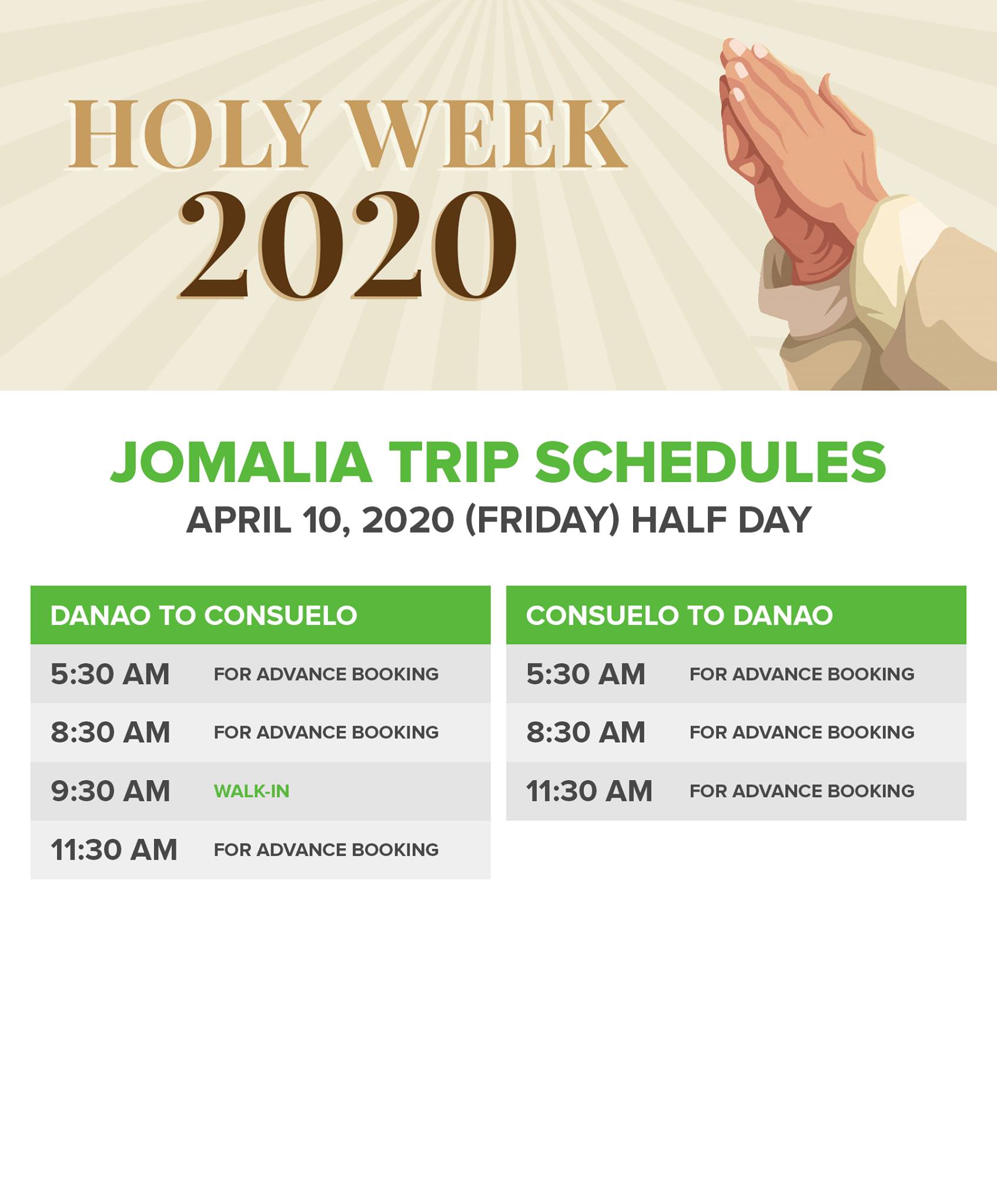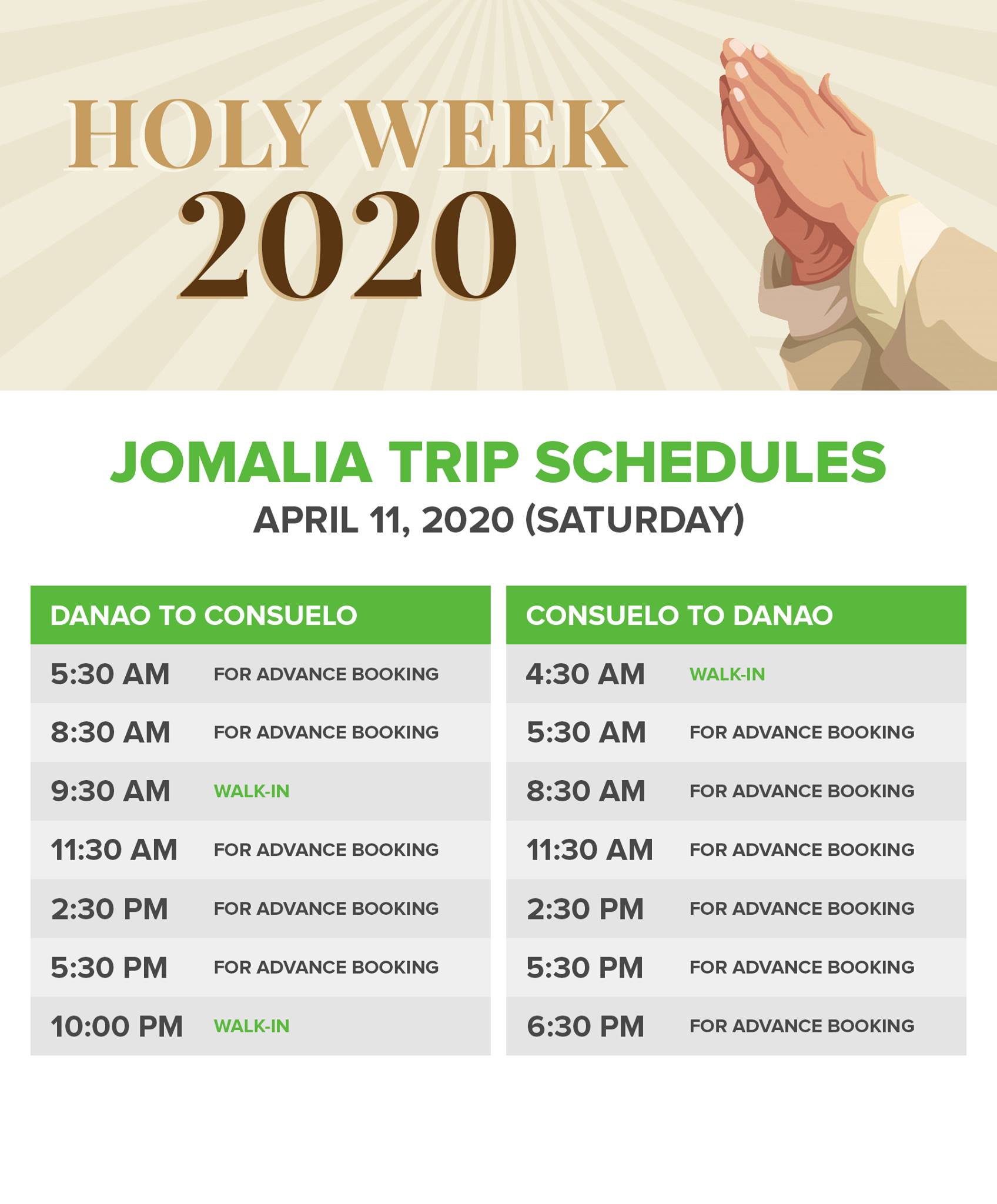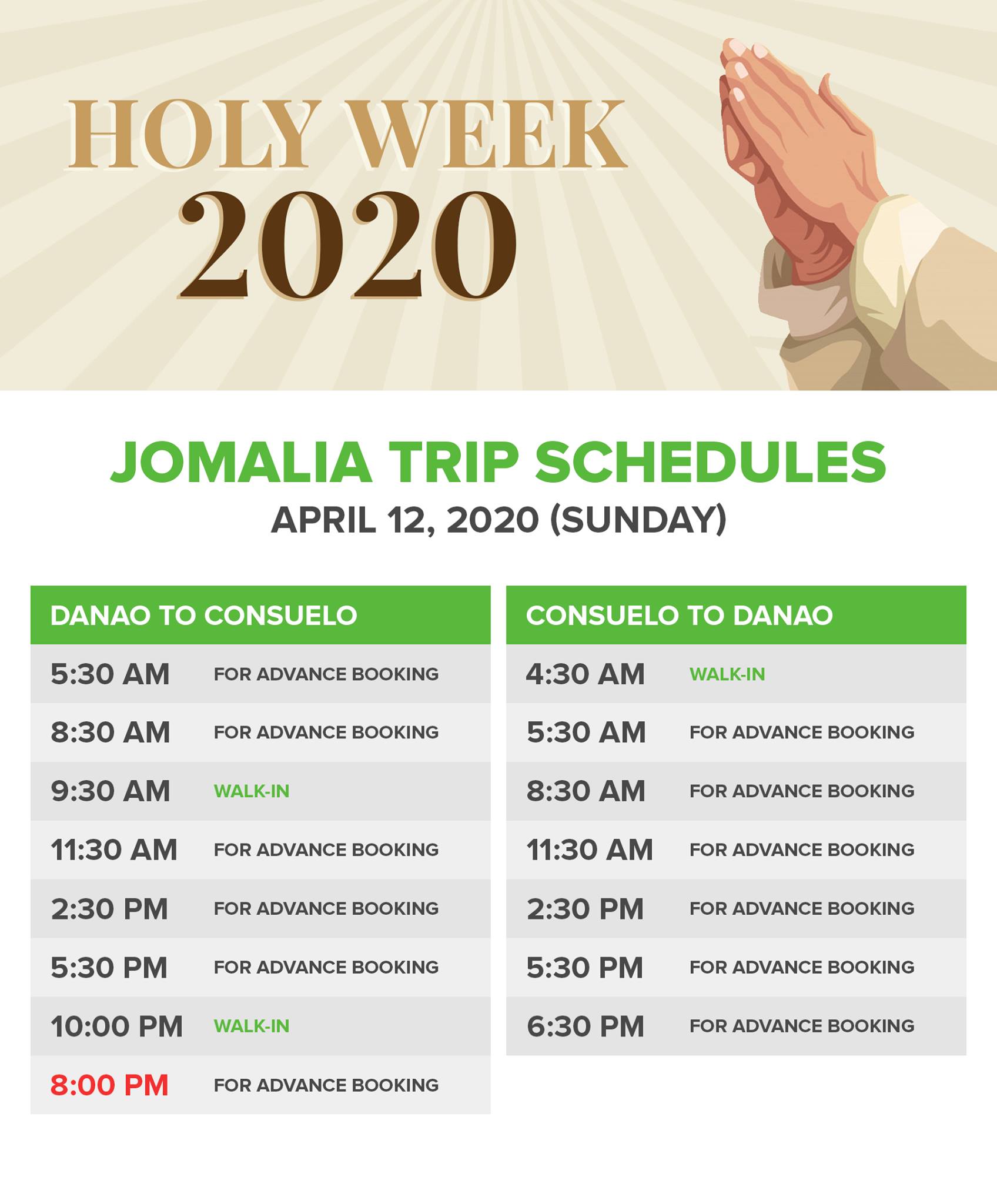 We will continue to monitor for any future updates. For the list of routes by Jomalia Shipping, check out our Jomalia Shipping page.
COMPLETE YOUR VACATION...