Starlite Ferries has just posted their Christmas & New Year Schedule for their different ferry routes. If you have booked any of the unavailable/canceled departure times, please coordinate with your corresponding ticket sellers for refund or rebooking requests.
For those who booked through the Starlite Ferries website, please email [email protected]. For those who booked through 12Go, open a support case at https://12go.asia/en/support.
The pictures below are from the official Starlite Ferries Facebook page. Before you book online for these dates, make sure you do not select a canceled departure time. We'll be updating this article as we find more information or images.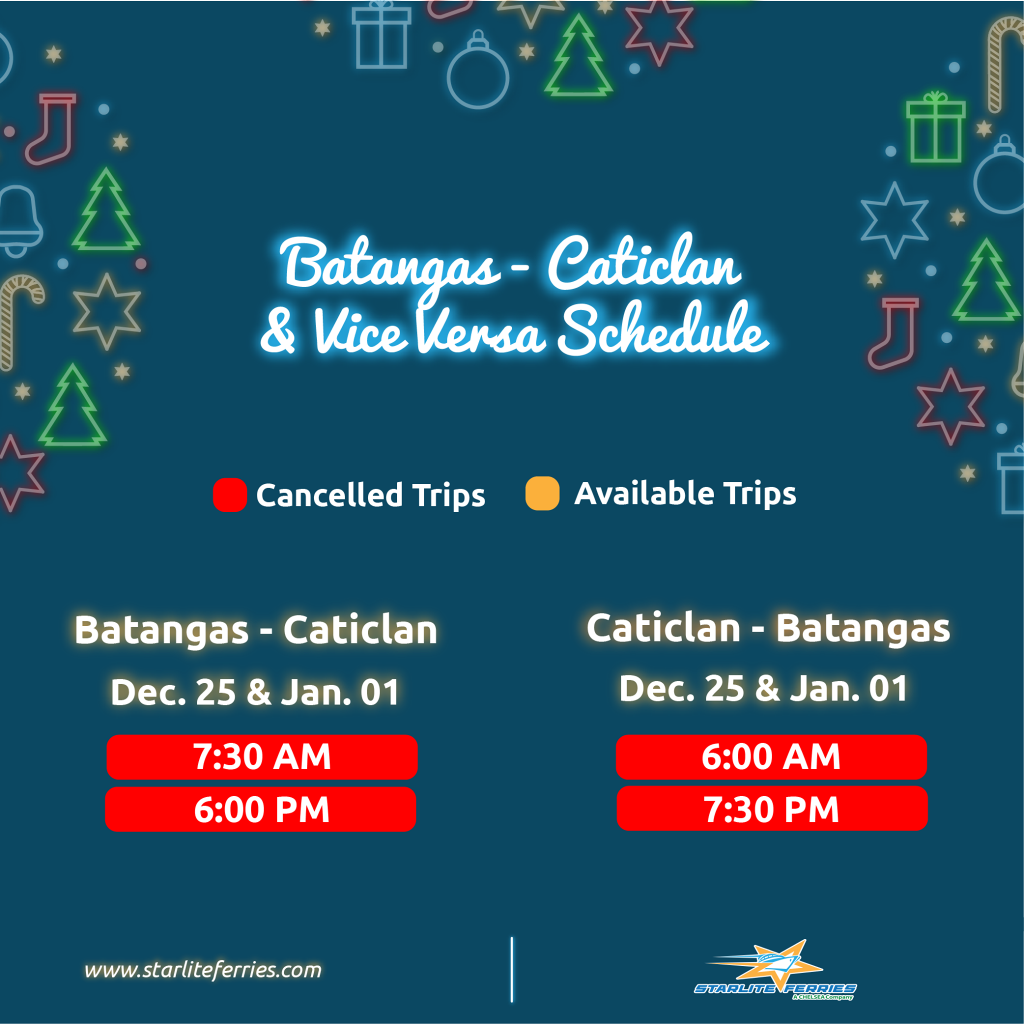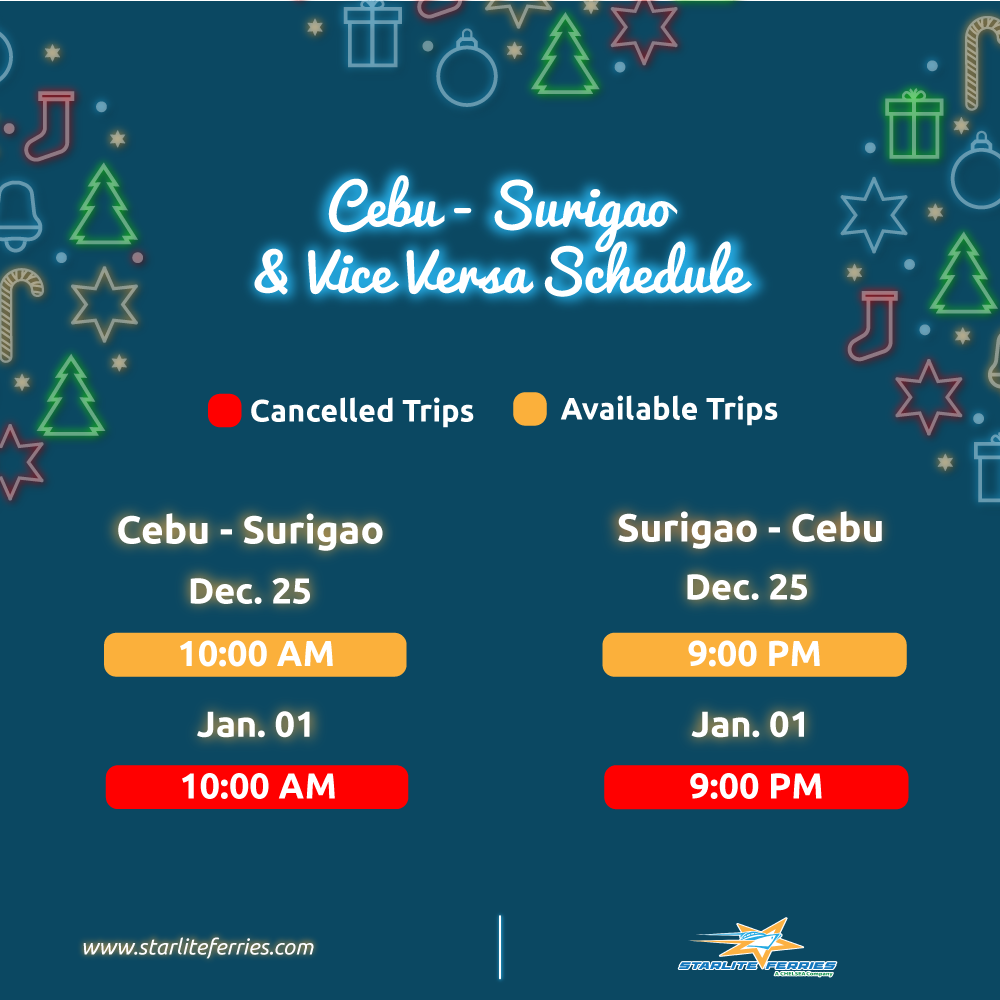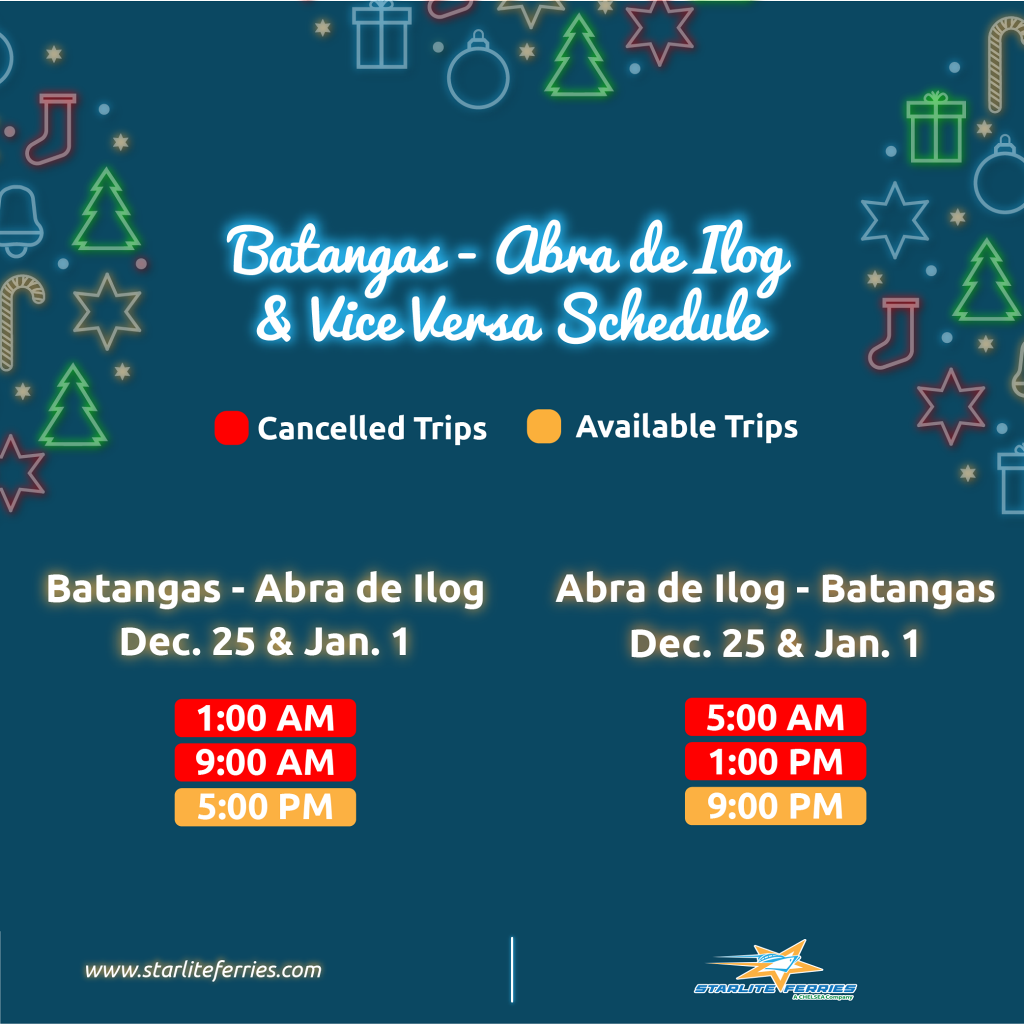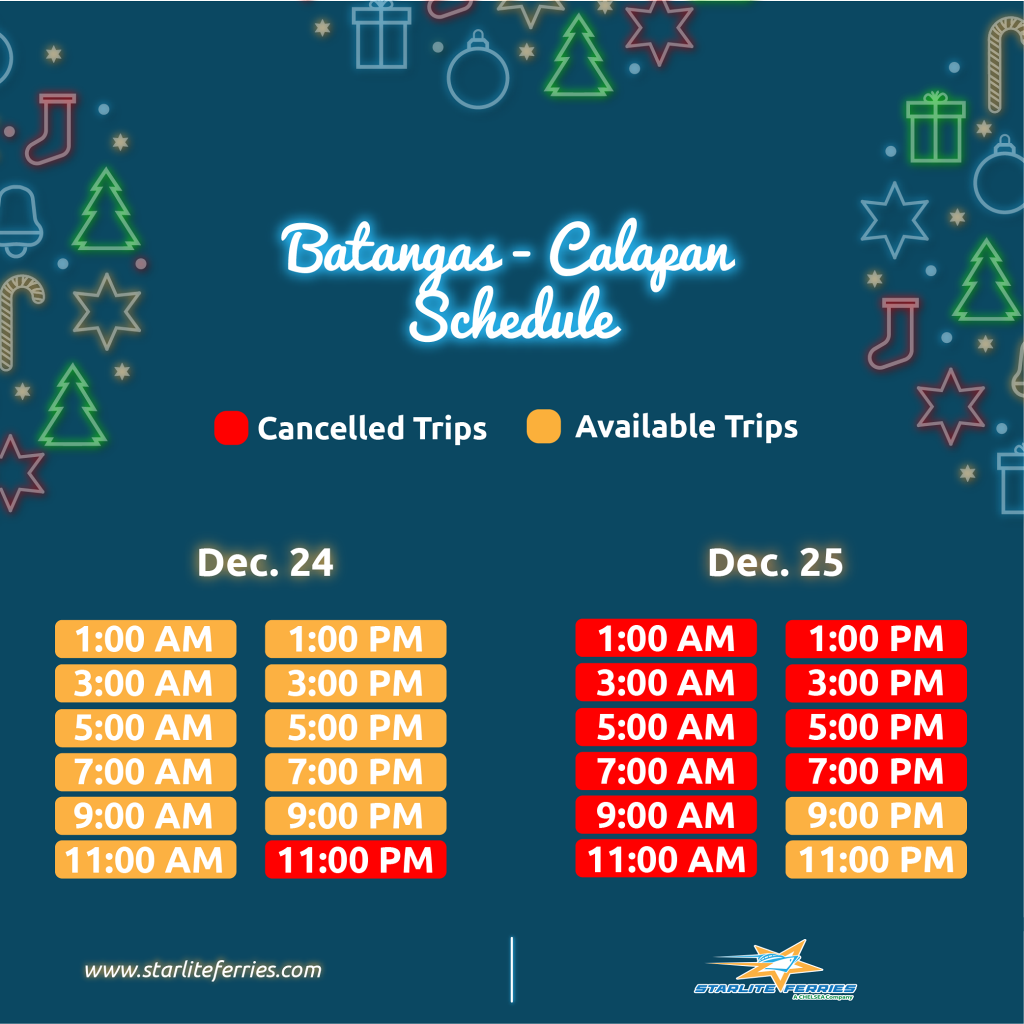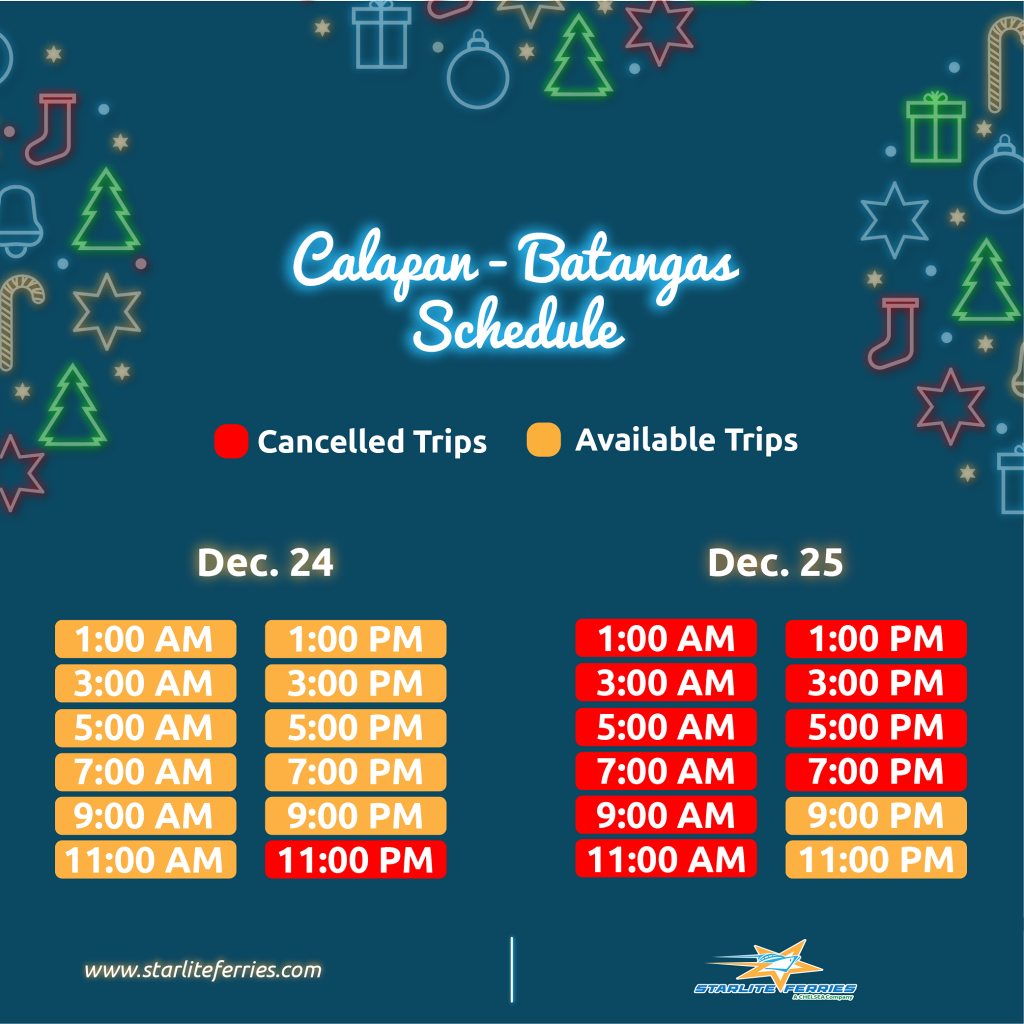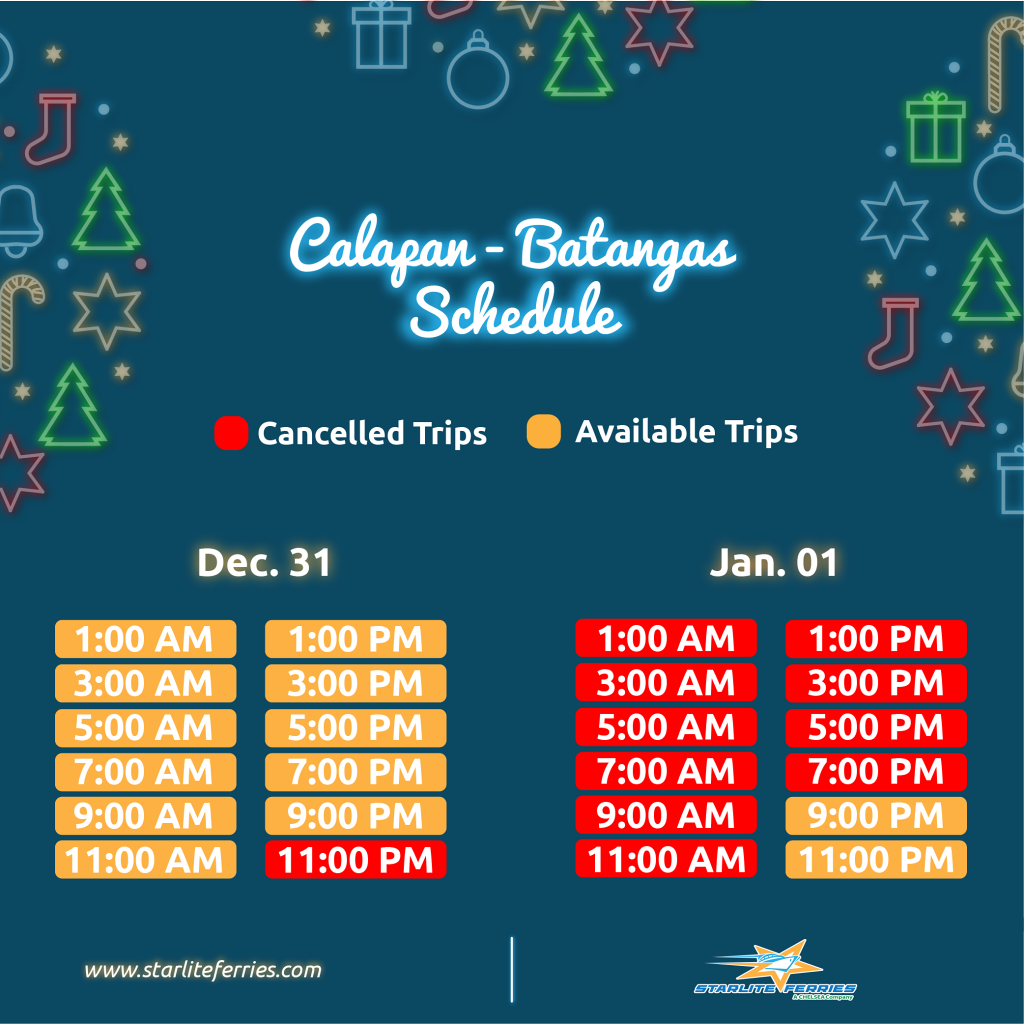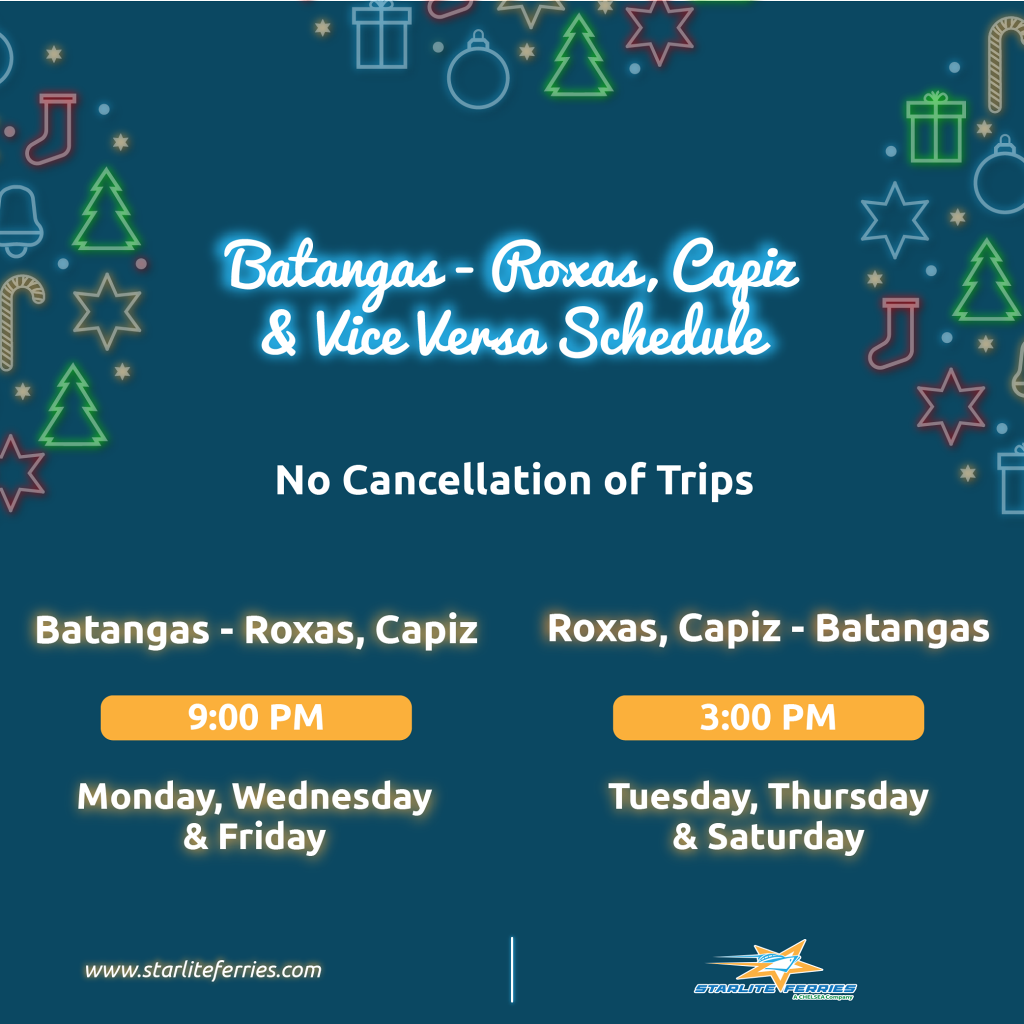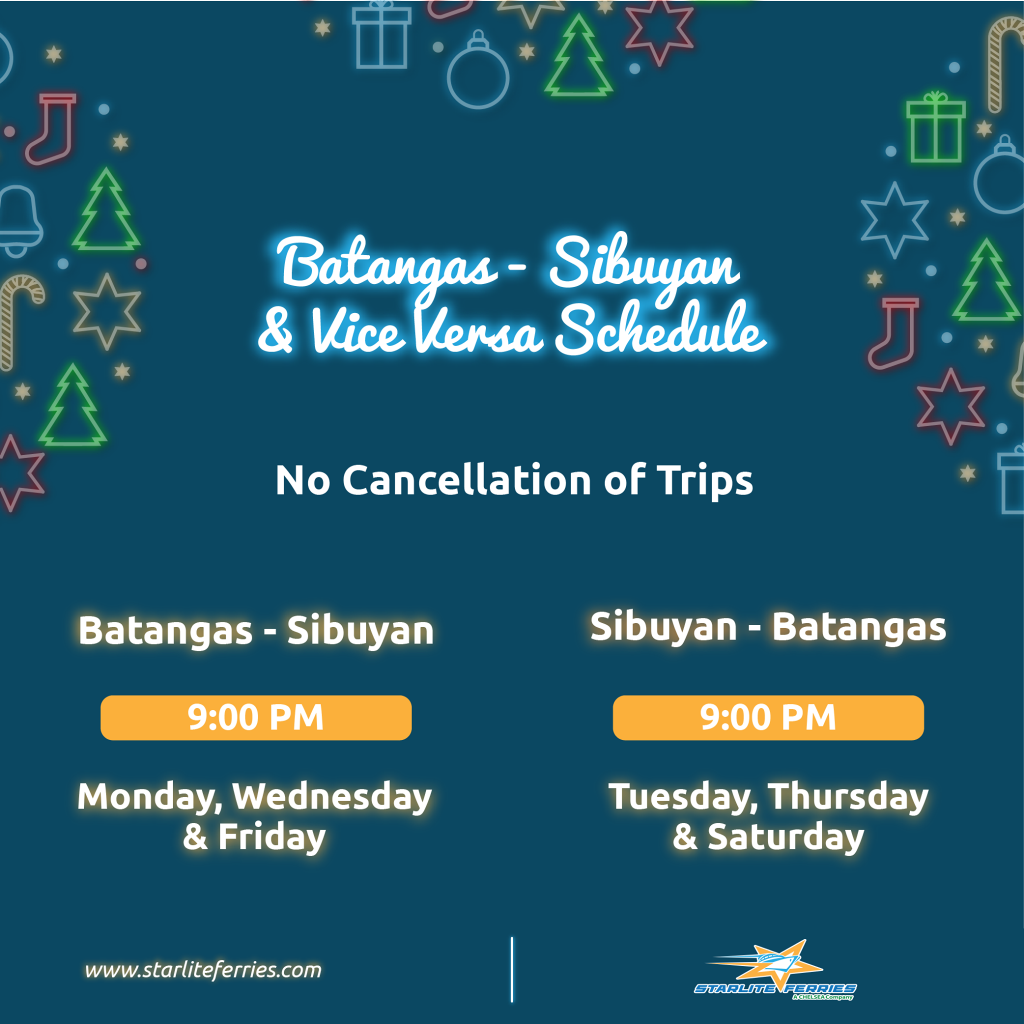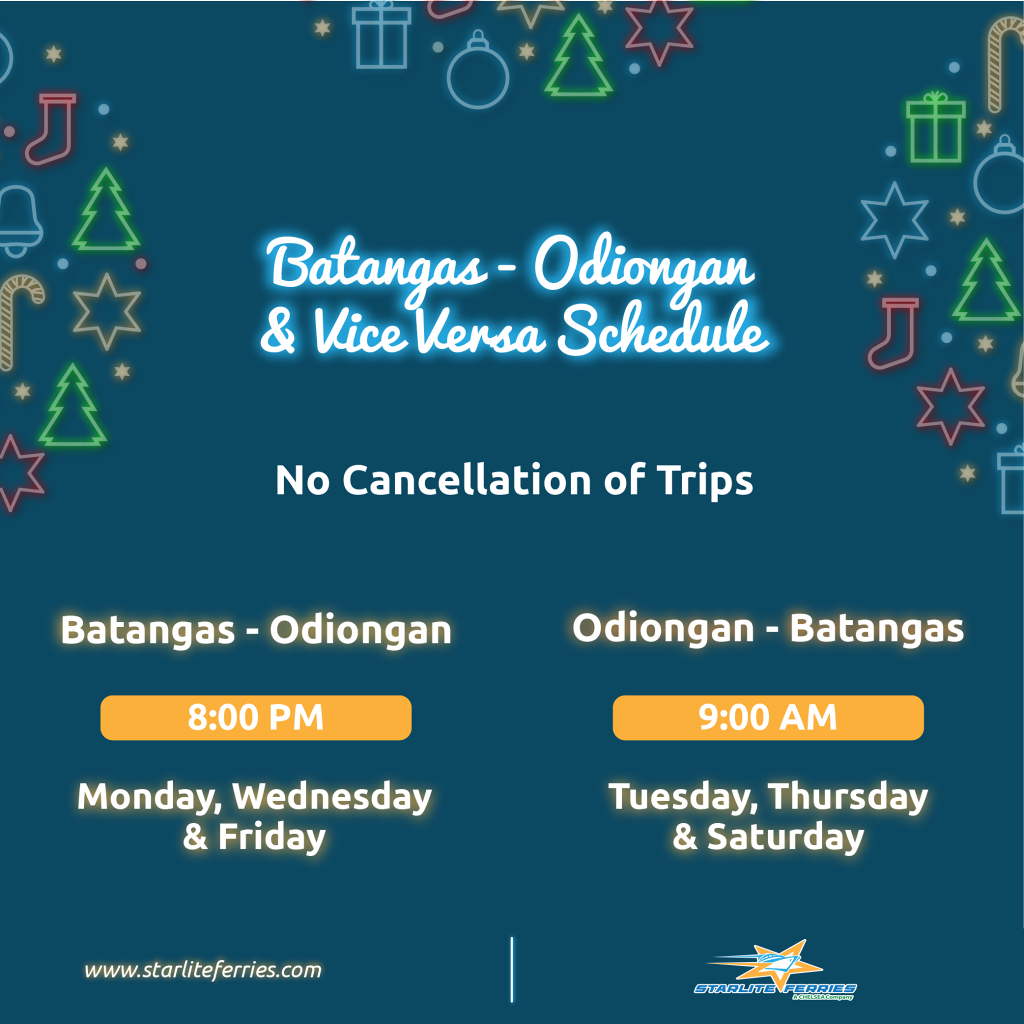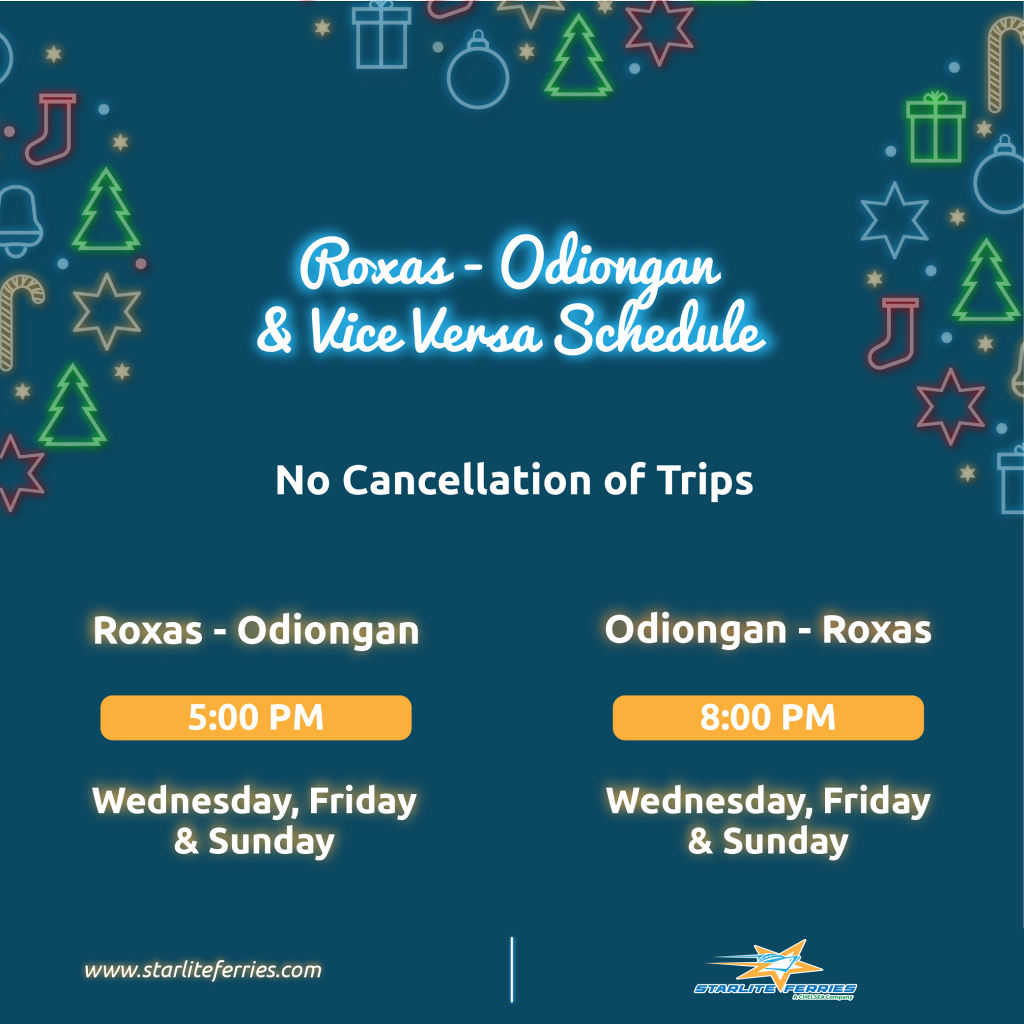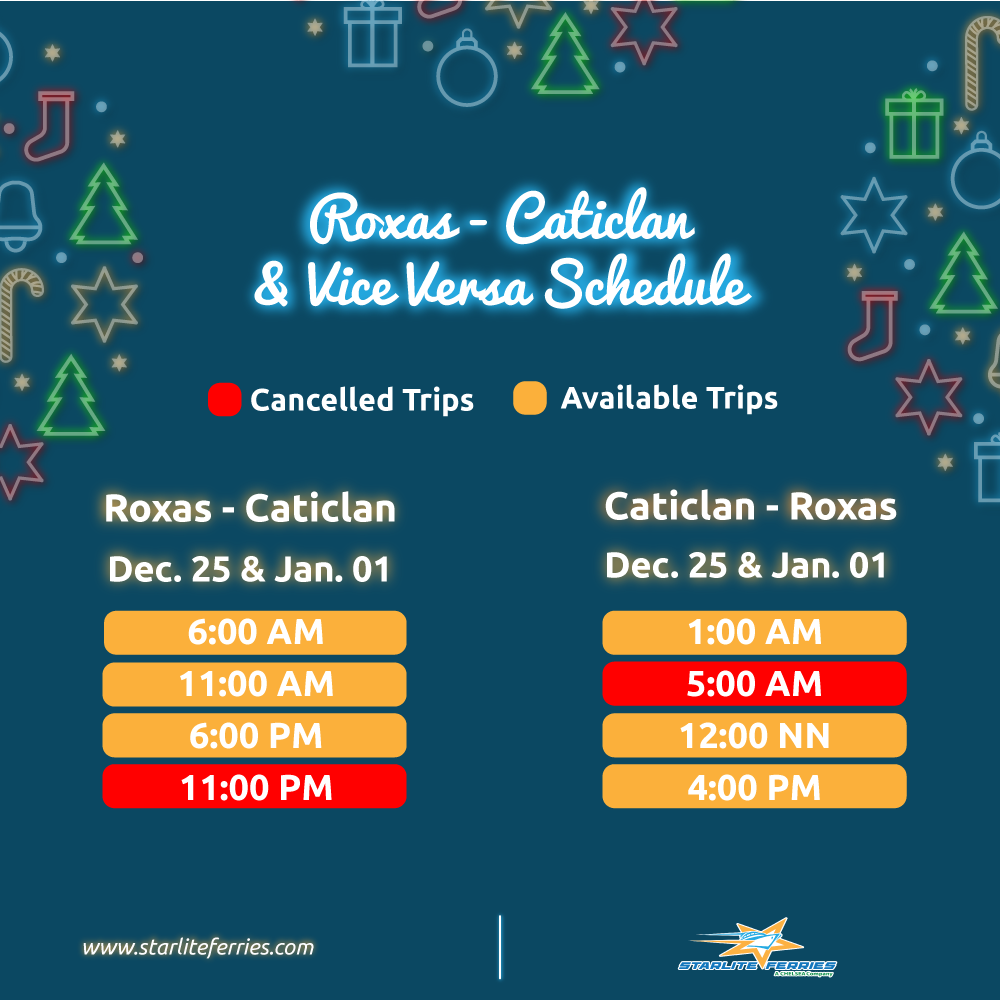 FIND FERRY TICKETS
BOOK STARLITE FERRIES ONLINE