Some of the trips for the Batangas-Abra de Ilog route of Starlite Ferries will be canceled this coming October 22 and 23 due to scheduled maintenance of their ship, MV Pacific. This is according to a post they recently wrote on their official Facebook page.
Below are the departure times that are canceled:
BATANGAS TO ABRA DE ILOG – 1:00 AM
ABRA DE ILOG TO BATANGAS – 5:00 AM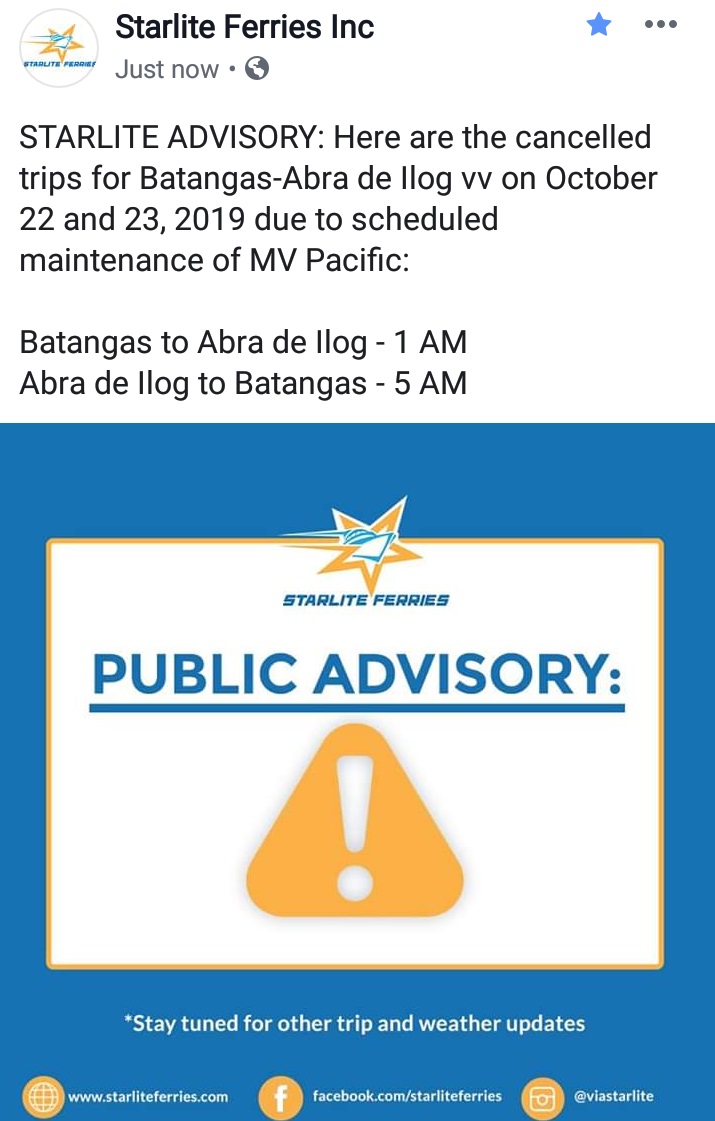 We will continue to monitor for any future updates. For the list of routes by Starlite Ferries, check out our Starlite Ferries page.
COMPLETE YOUR VACATION...