OceanJet has just announced a new schedule for its Bacolod-Iloilo ferry route. Until further notice, the fast craft will now depart from Bacolod City at 8:50 AM and if you are traveling from Iloilo City, the ferry will depart at 2:30 PM. These are the only trips for the time being.
The announcement was posted on their official Facebook page.
NEW DAILY SCHEDULE
Bacolod to Iloilo (OceanJet)
8:50 AM
Iloilo to Bacolod (OceanJet)
2:30 PM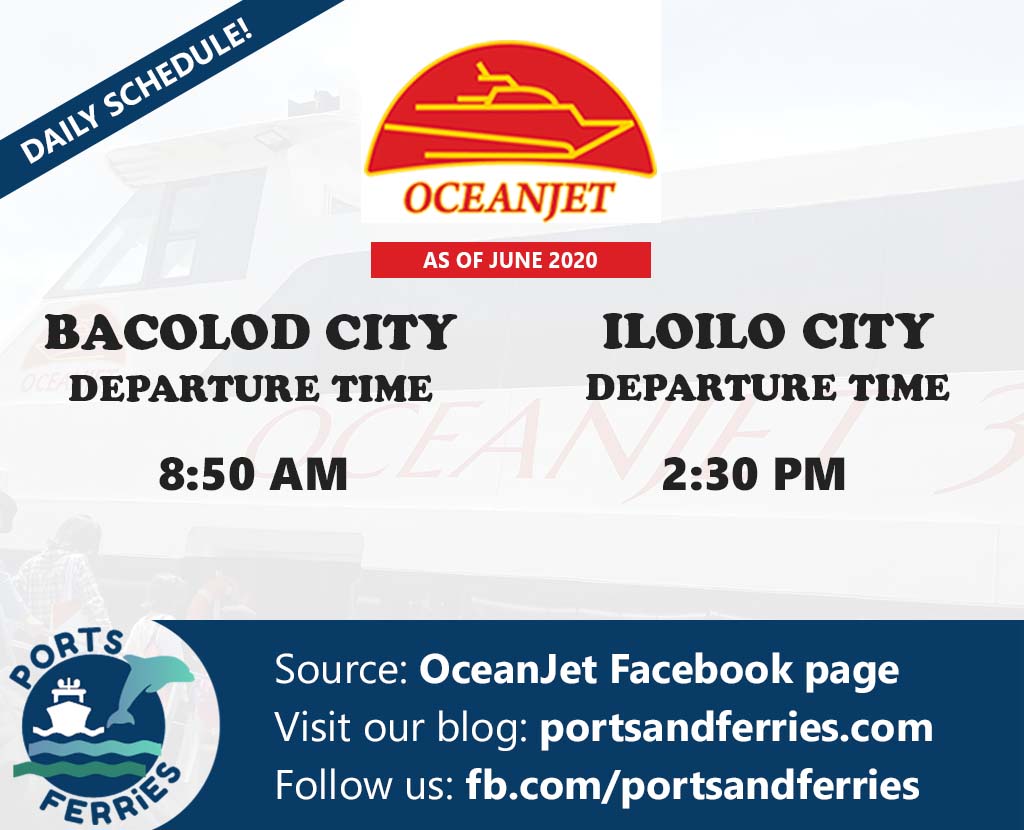 We will continue to monitor for any new updates. For the list of routes by OceanJet, check out our OceanJet page.