Starting today October 8, the fast craft ferry of Island Water for their Cebu-Tagbilaran route will now depart from the Cebu City Pier 1, not Pier 3. The announcement was first posted on their Facebook page. However, the ticketing office/outlet will still be at Pier 3.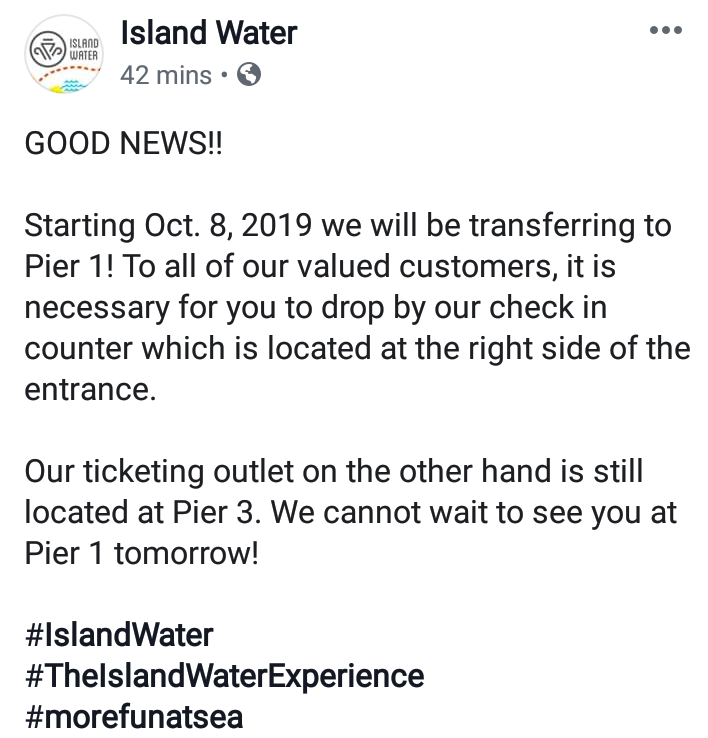 If you are traveling from Tagbilaran City, their ticketing outlet will still be at the Tagbilaran City Port.
COMPLETE YOUR VACATION...