Trips between Jagna and Nasipit for Lite Ferries will be canceled on October 6 due to PMS or Preventive Maintenance Service. The trips will resume the next day on October 7.
Below is the official announcement posted on their Facebook page: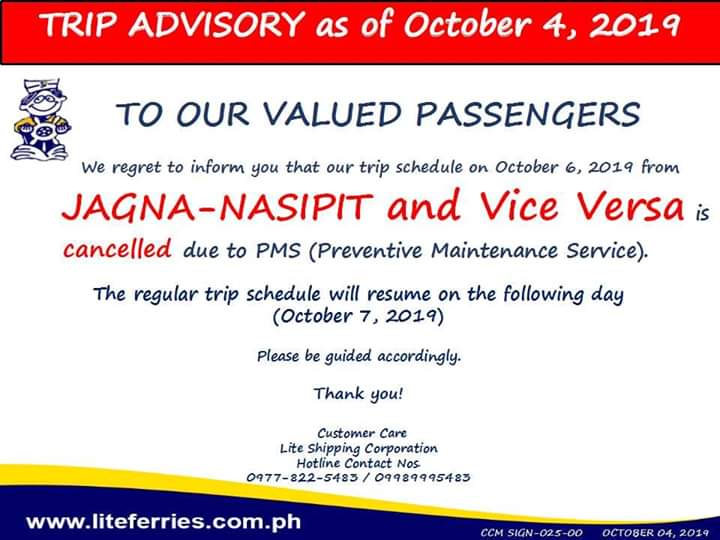 We will continue to monitor for any updates. For the list of routes by Lite Ferries, check out our Lite Ferries page.
COMPLETE YOUR VACATION...