SuperCat has posted a travel advisory update today, August 20, that some of the trips for their Cebu-Ormoc route are cancelled due to technical problems. Below are the departure times affected:
Cebu to Ormoc
Ormoc to Cebu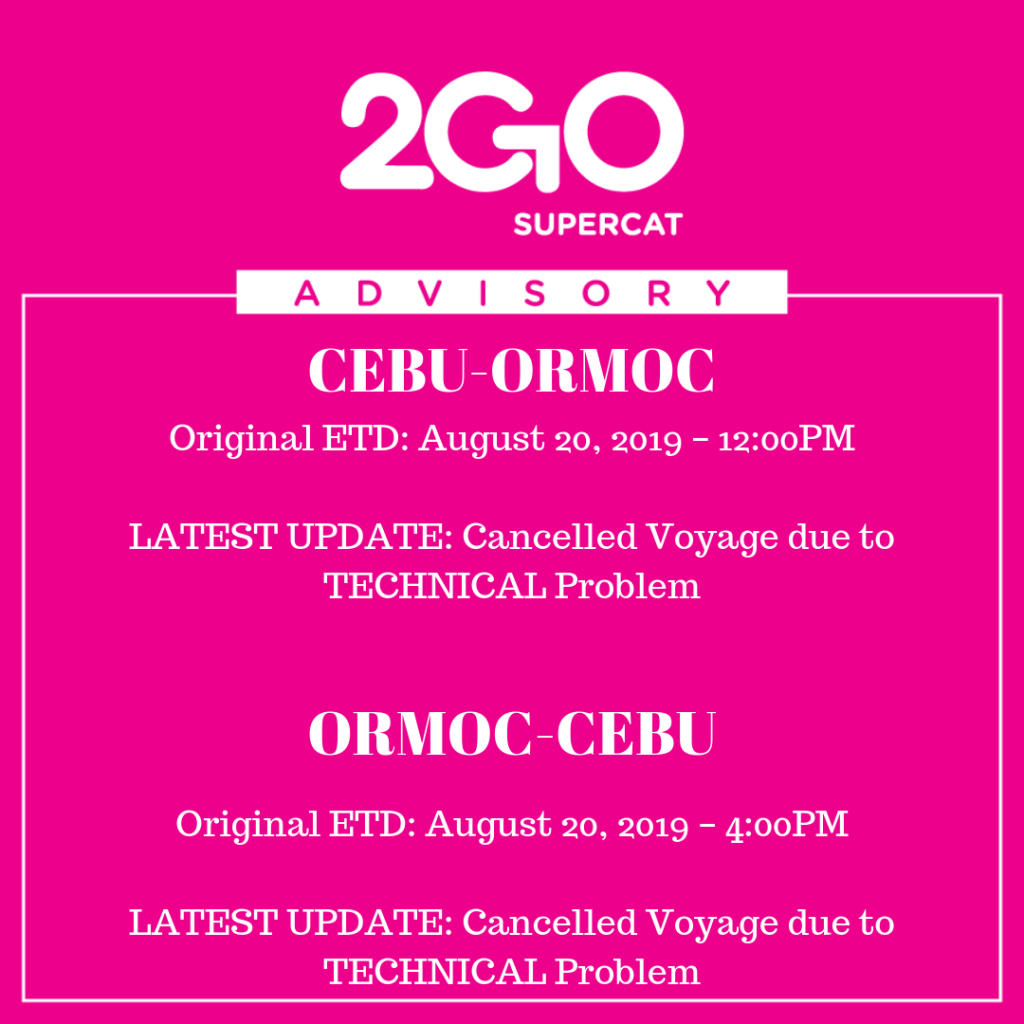 We will continue to monitor for any upcoming updates. For the full list of SuperCat routes, check out our SuperCat page.
COMPLETE YOUR VACATION...