Montenegro Lines has posted a travel advisory update on the list of trips canceled today, September 2, due to Gale Warning. There's a possibility that these trips will resume later once the warning has been lifted and it's safe to travel.
Canceled routes:
El Nido – Coron and vice versa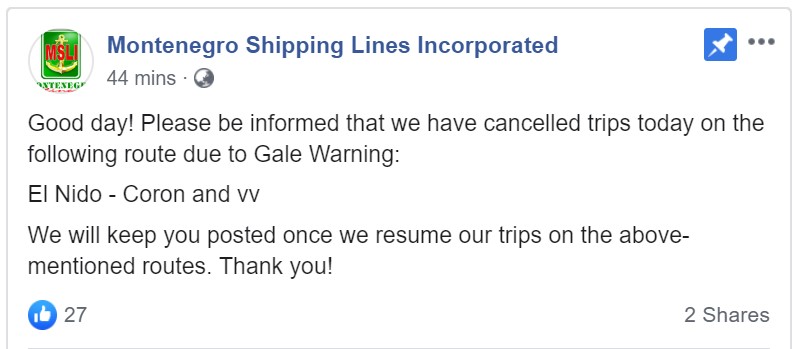 We will continue to monitor for any updates. For a list of routes by Montenegro Lines, check out our Montenegro Lines page.
COMPLETE YOUR VACATION...