Non-APOR individuals, such as Locally Stranded Individuals (LSI), will not be permitted to enter the province of Marinduque from December 18, 2020 to January 2, 2021. This is to prevent and mitigate the spread of COVID-19 in the province.
For those were supposed to travel on these dates, get in touch with the ticketing office if you already have a ticket. You can find the full advisory below: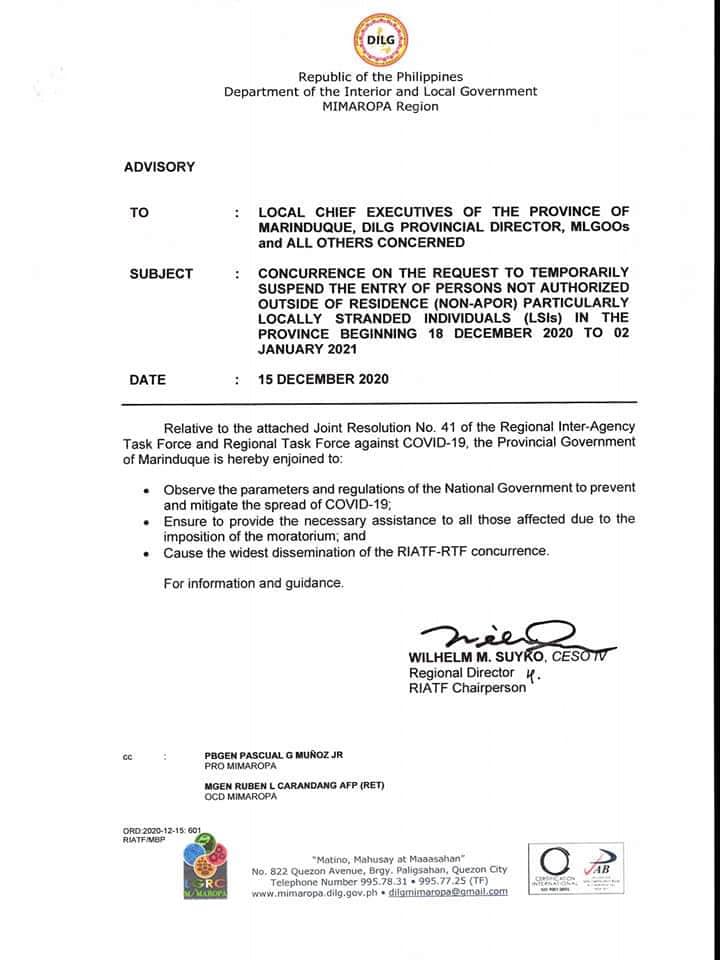 Source: Marinduque News Facebook
COMPLETE YOUR VACATION...