For those traveling to Cebu or Tagbilaran via Island Water, there will be a new ferry schedule for the route due to an ocular inspection on one of their vessels, Island Calayan, starting November 12 until further notice.
New schedule:
Cebu to Tagbilaran – 9:45 AM
Tagbilaran to Cebu – 2:30 PM
The travel advisory was posted on their official Facebook page. Below is a screenshot of the announcement.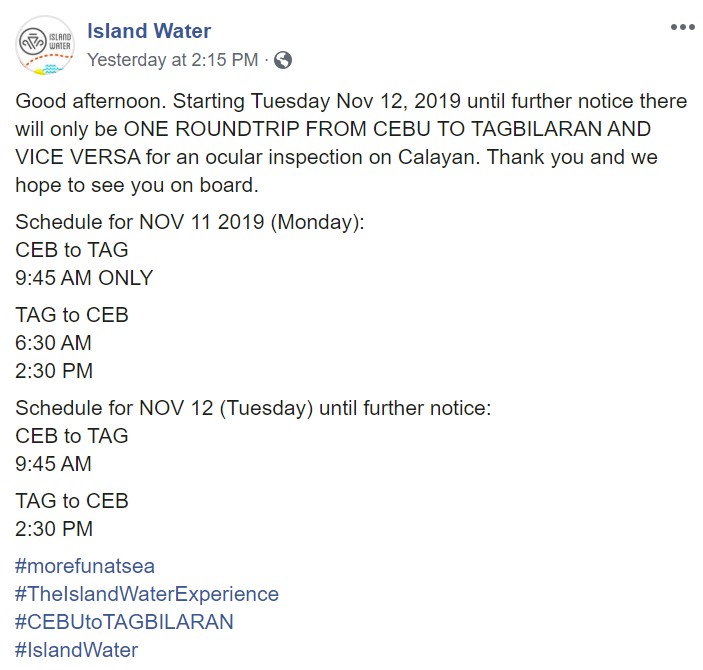 We will continue to monitor for any future updates. For the list of routes by Island Water, check out our Island Water page.
COMPLETE YOUR VACATION...