SuperCat has just posted that the 6:00 PM trip today, September 30, from Cebu to Tagbilaran is canceled today due to PMS or Preventive Maintenance Service. Because of this update, their last trip for today is now at 1:15 PM, according to their latest schedule.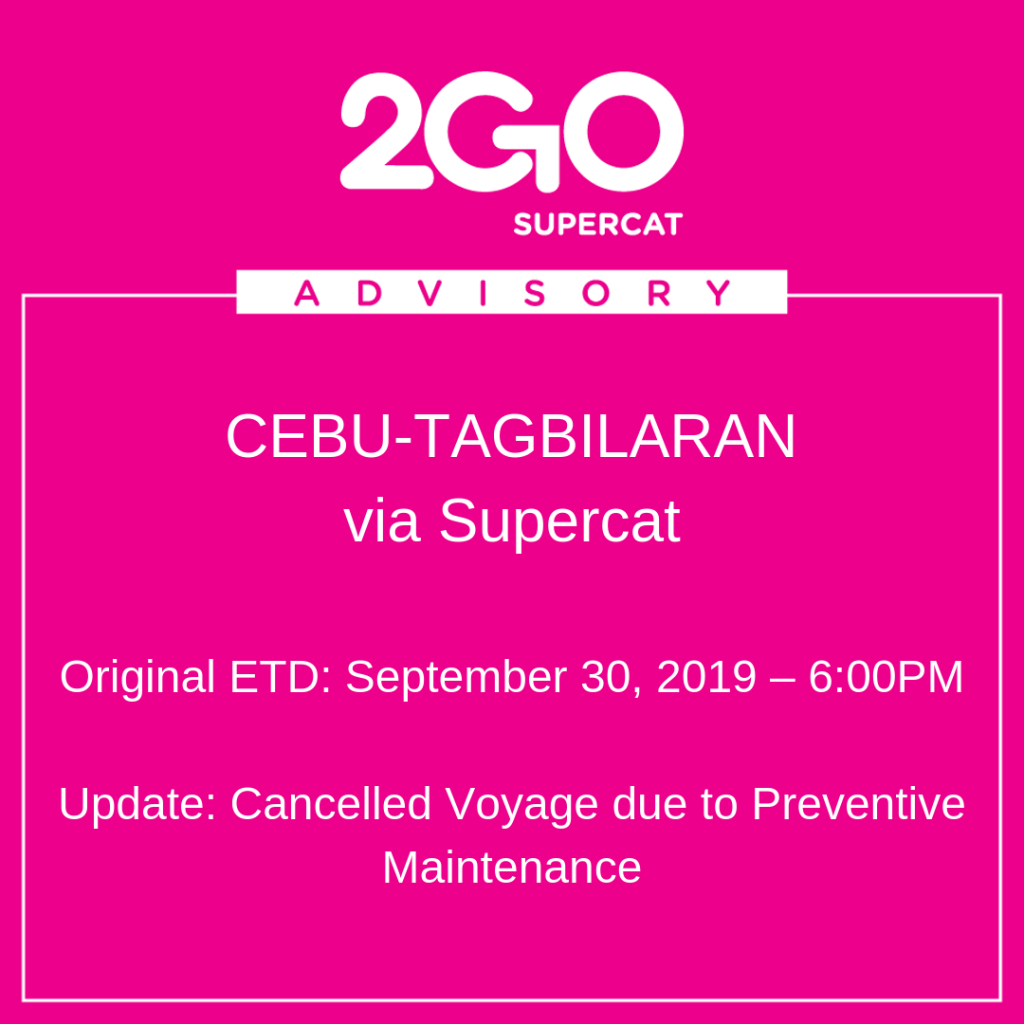 We will try to monitor for future updates. For the list of ferry routes by SuperCat, check out our SuperCat page. Have a great day!
COMPLETE YOUR VACATION...