SeaCat has just released a travel advisory on their Facebook page that the trips between Cebu and Calbayog will resume on August 9 and 10.
Cebu to Calbayog
Calbayog to Cebu
August 10, 2019 – 8:00 AM
You can book your tickets by visiting any SeaCat outlet. We will try to monitor for any updates.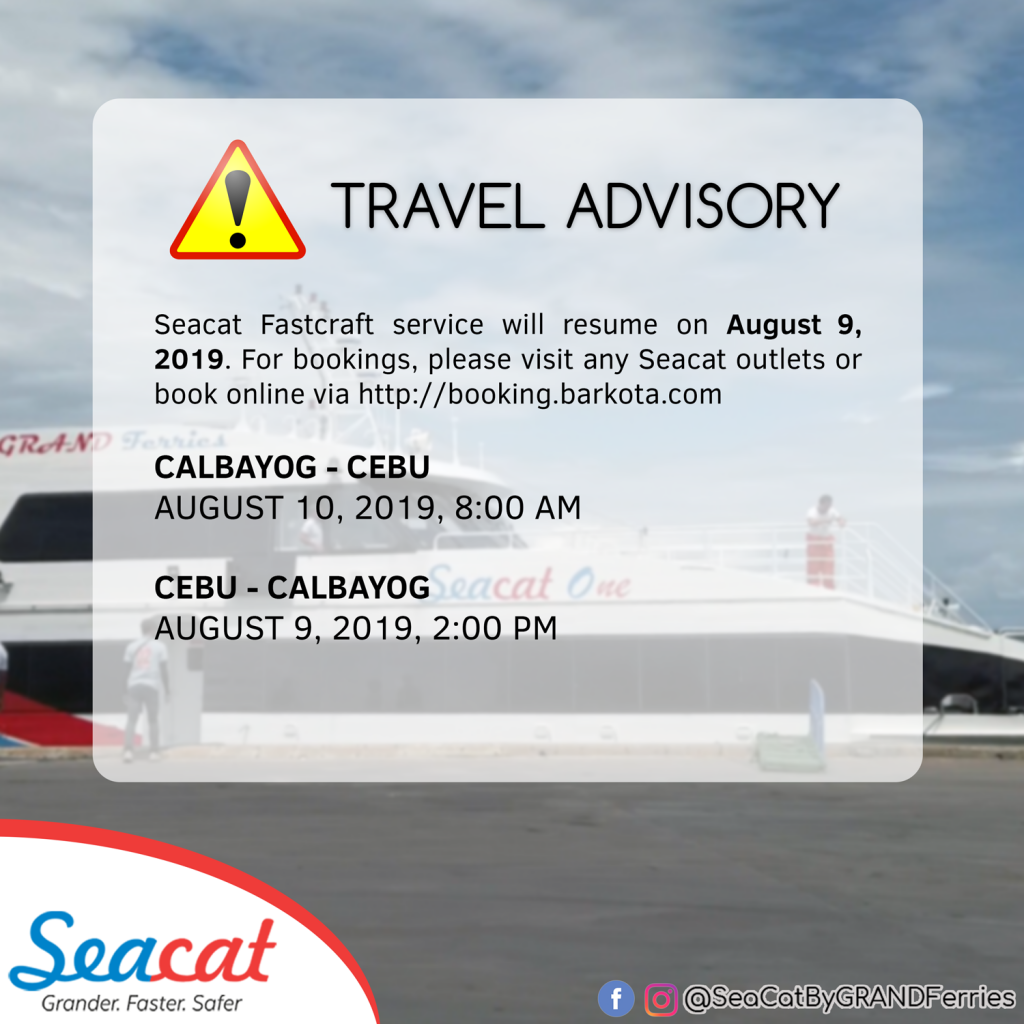 COMPLETE YOUR VACATION...