Trips from Argao to Loon and vice versa for Lite Ferries are canceled, as of September 26, due to PMS or their Preventive Maintenance Service. The announcement was posted on their official Facebook page this morning.
The vessel that will be undergoing PMS is the Lite Ferry 28.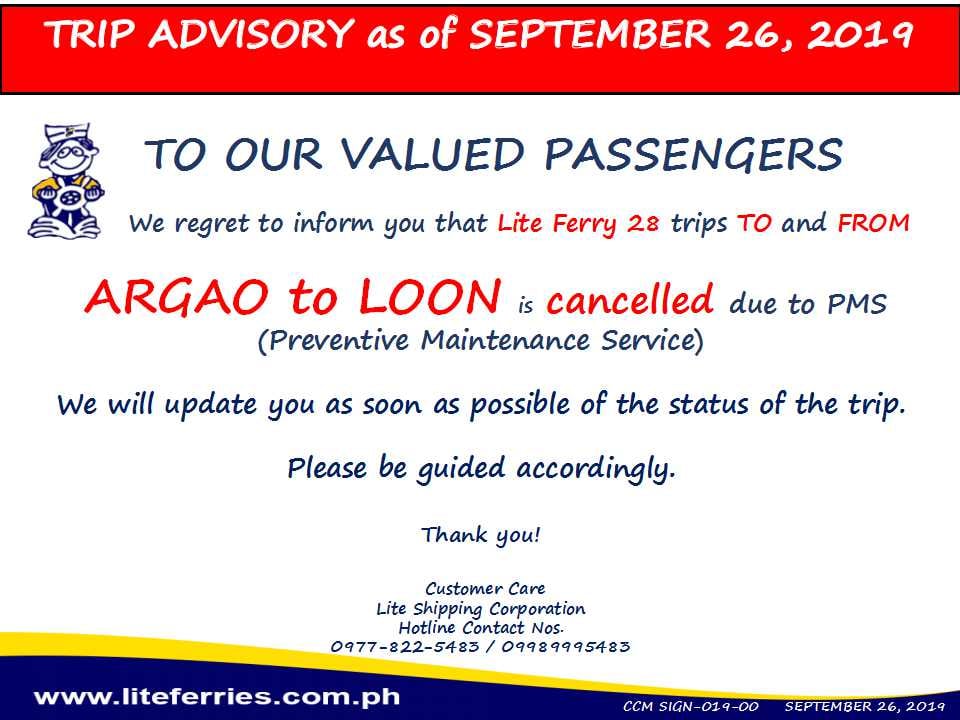 We will continue to monitor for any future updates. For the list of routes by Lite Ferries, check out our Lite Ferries page.
UPDATE: AS OF SEPTEMBER 27, TRIPS HAVE NOW RESUMED FOR ARGAO-LOON.
COMPLETE YOUR VACATION...